Borobudur, The Oldest Buddhist Temple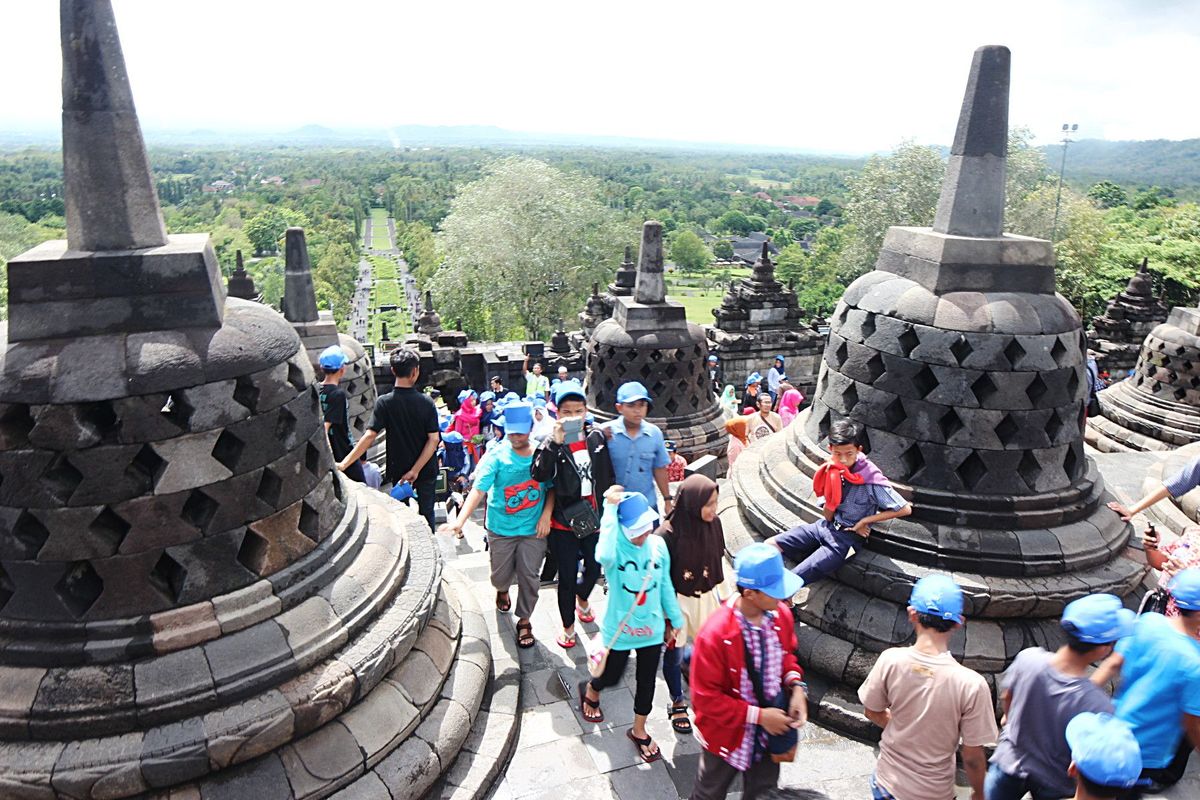 Borobudur is probably the most popular tourist place in Java. It attracts many people because it's the oldest Buddhist temple in the world. In 1991, the UNESCO listed it as part of the world heritage.
Moreover, its foundation has a particularity. No cement was used to build this massive building. Everything stands up thanks to a clever arrangement of the bricks.
The temple represents the different steps of the Buddhism consciousness. Every stage tells a story: many wall bricks are decorated and describe a scenery. The final stage is covered by bells containing Statue of Buddha. The overall describes the Buddhist mythology, especially how Prince Siddartha turned into Buddha.
Guides recommend to see the sunrise from here or from a hill nearby (named Setumbu). Before visiting, I decided to ride by bicycle by night to Setumbu. So I took a room in a cheap hotel near the temple, woke up at 4:00 and went to the recommended point of view. Once arrived, I discovered that many people did the same. From there, we didn't see much about the temple but the sunrise was wonderful.
After that I had ride in villages and went to the temple. There, I took a guide too for the visit. It allowed me to have another long conversation with a local.
Let's the pictures talk by themselves.
The sunrise fron Setumbu Hill.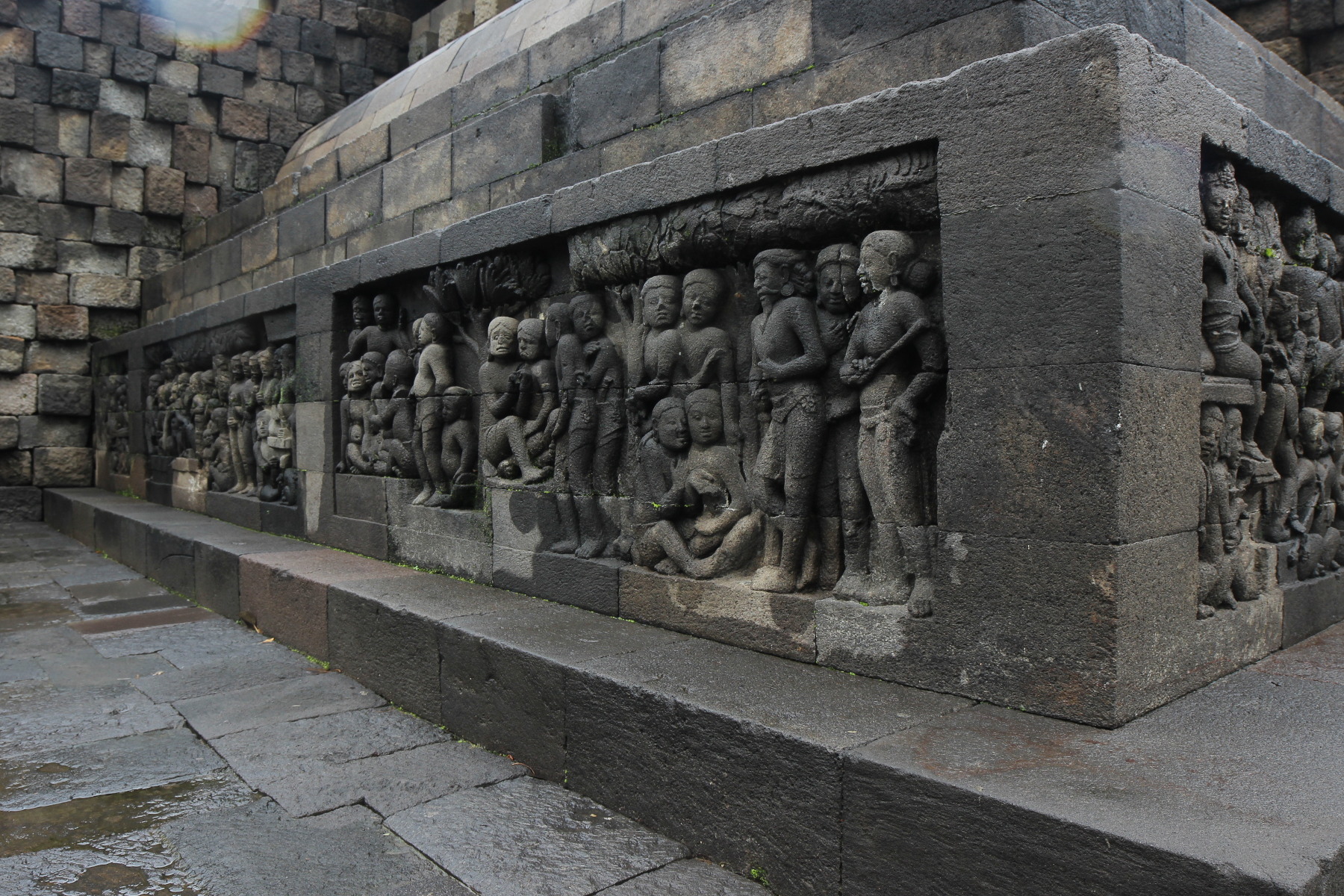 Below this block, there is a hidden room.
Buddha statues have different gestures depending on its orientation.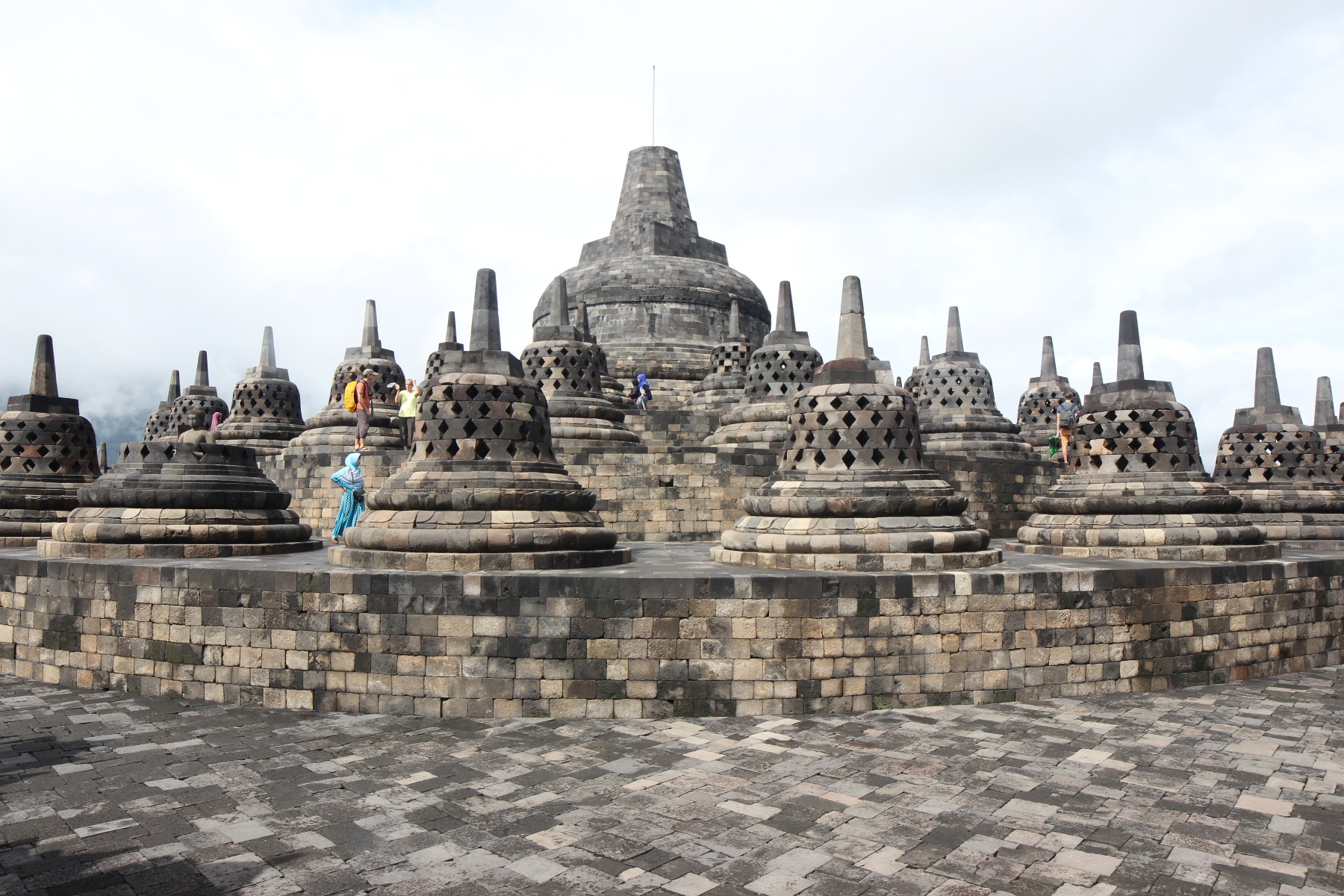 The top represents the final step before reaching the Nirvana. Every bell contains a Buddha.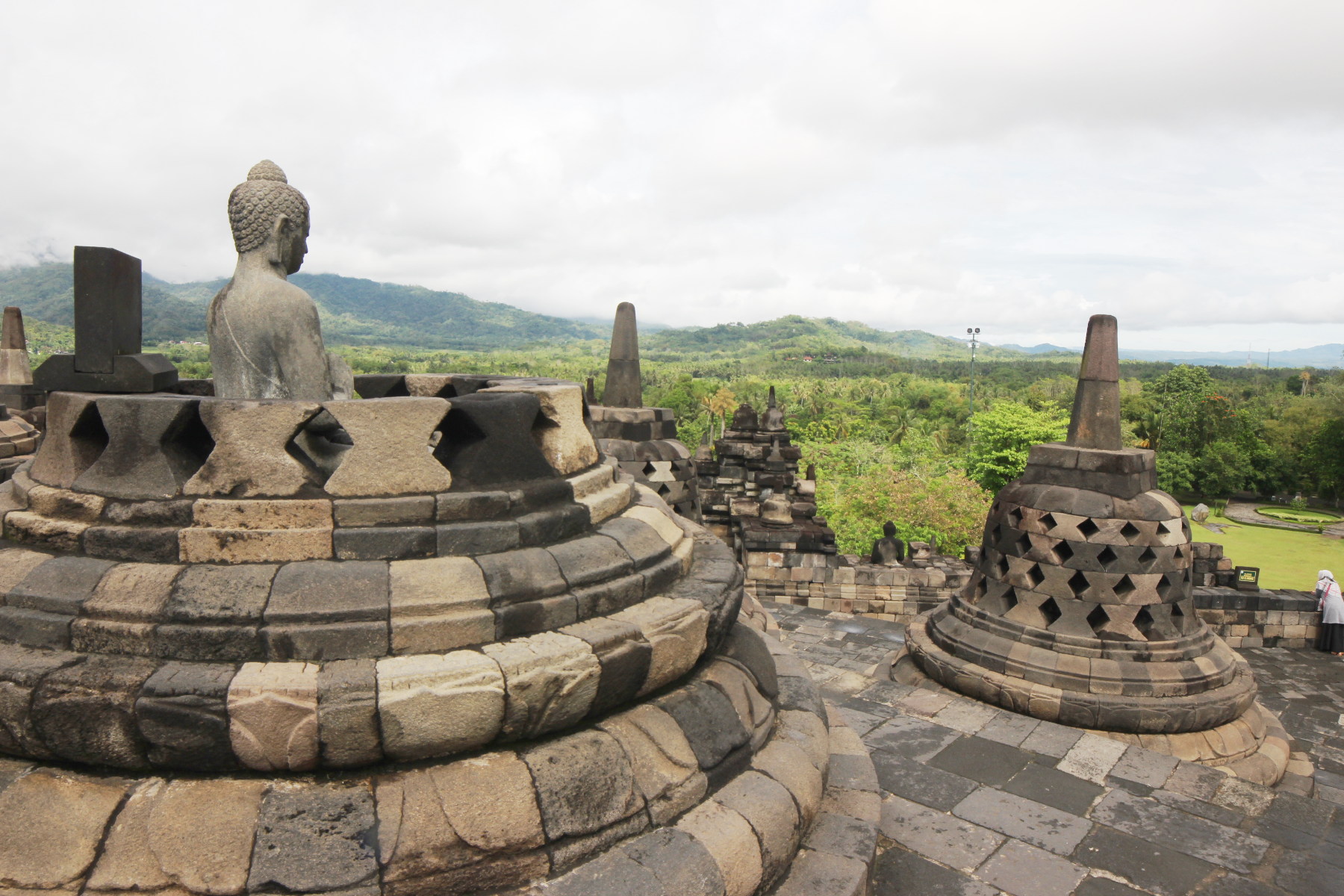 The last stage offers a fabulous point of view all over the area.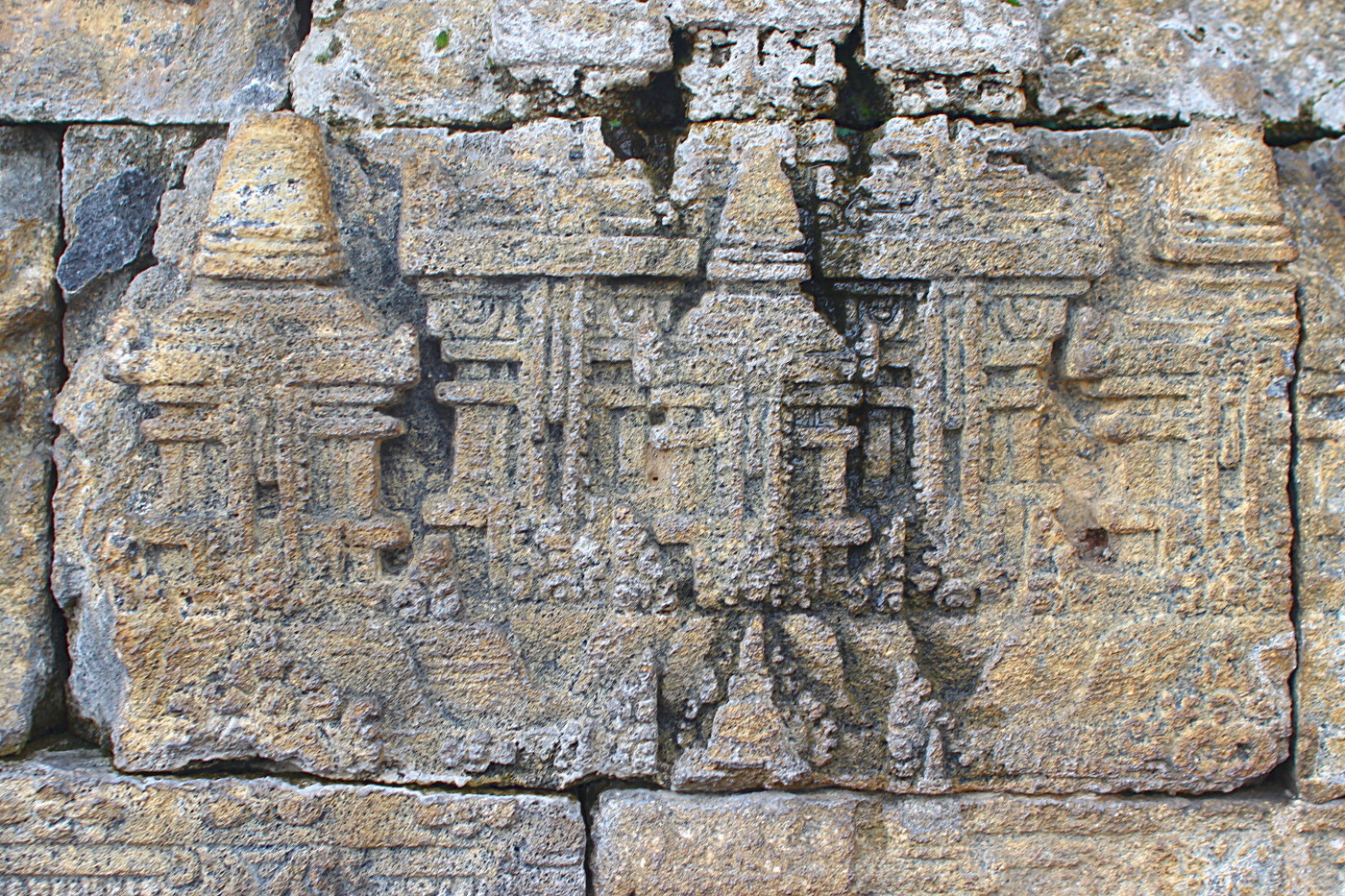 After nine in the morning, the place get crowded with tours and school visits. For me, it was time to go down in the park that surrounds the temple and enjoy a nice quiet walk.
By leaving the temple, I met my guide again who invited me to have a lunch with him and his coworkers. After this good moment, it was already time for me to go back to Jogja!