Pemuteran, The Diving Spot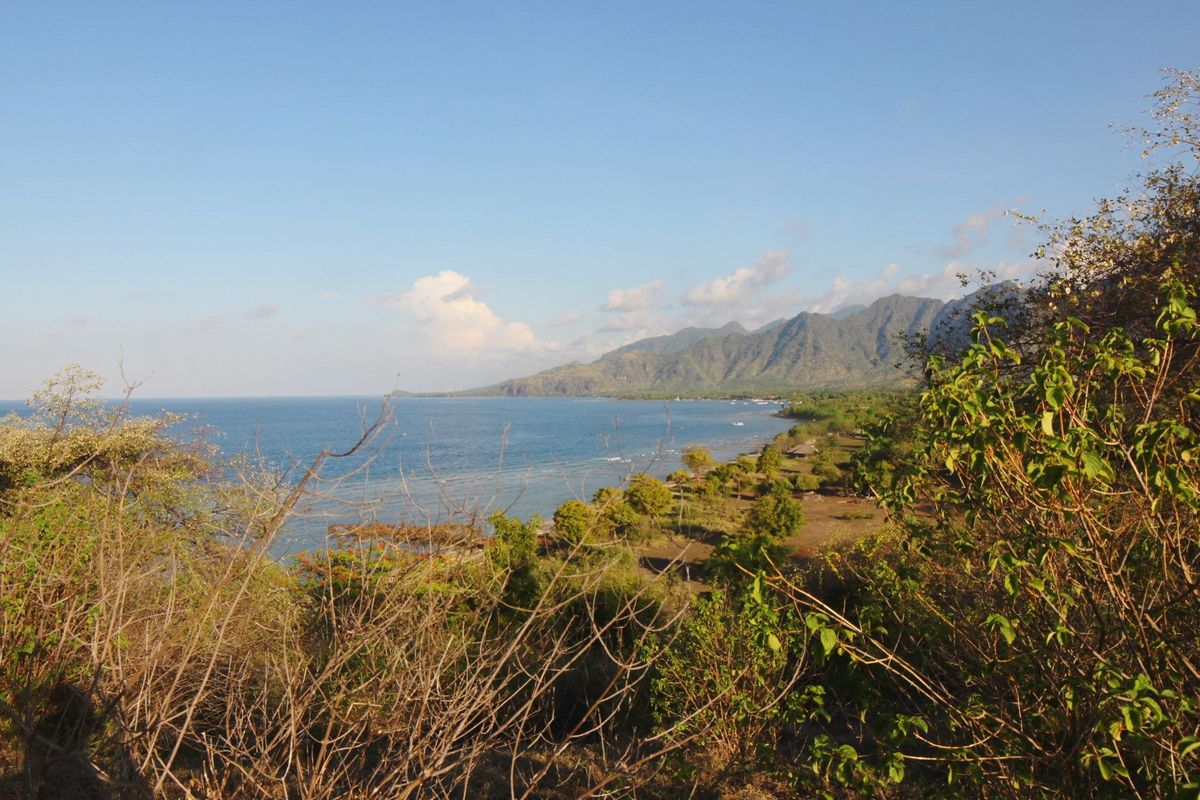 Pemuteran is known for its proximity with the Menjangan island, which is located in a national park in the northwest of Bali. The diving spots around the island attracts a lot of divers. Despite of that, when I decided to stay, I just wanted to relax and spend a few days in the area, far from the center of Bali.
While chilling on the beach and discovering the Snorkeling activity, I noticed many diving shops. It made me curious and changed my mind. I wanted more information and went to a diving center owned by French people (Dive Concepts Pemuteran). After talking with them, I decided to experiment what they call the diving baptism... Which finally turned into 3 days of training! I was not prepared to be a student in Bali. I had to learn a little bit of diving theory and to follow the practical courses. It required a little a bit of effort and good teachers, but I obtained my Open Water certification (which allowed to dive until 18 meters everywhere).
From this experience, I discovered what is it to feel like a fish. Enjoying the submarine life is pretty surprising. Seeing many colorful fishes and corals seems like to be in a movie. Another thing I found fun was to see other divers in the water. To make it short, I really like it and I'm glad to be an autonomous diver!
I have no pictures of my experience but you can check a similar sample of what I saw.
To compensate, let's enjoy some pictures of Pemuteran!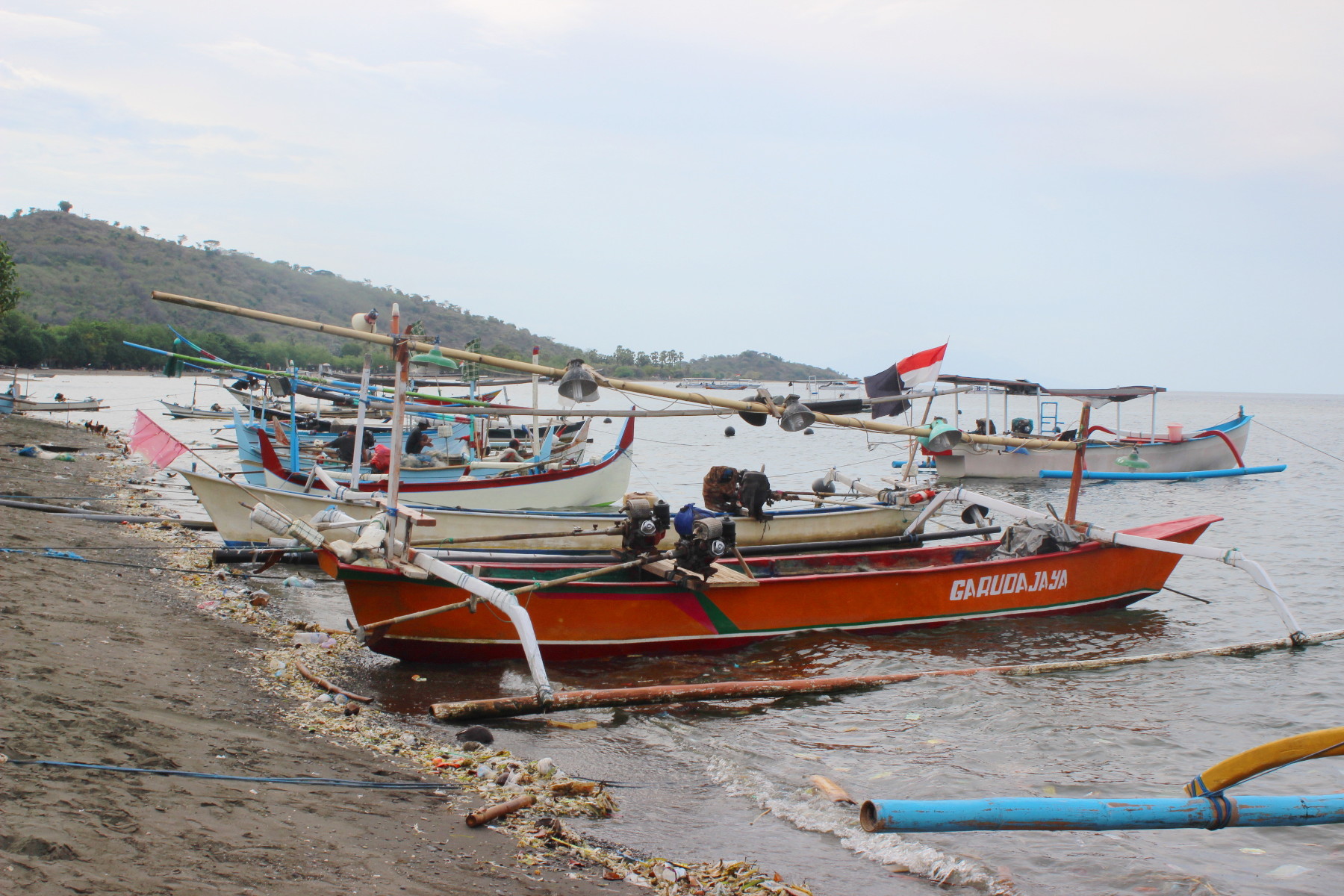 Pemuteran is a small harbour where fisherman boats stay.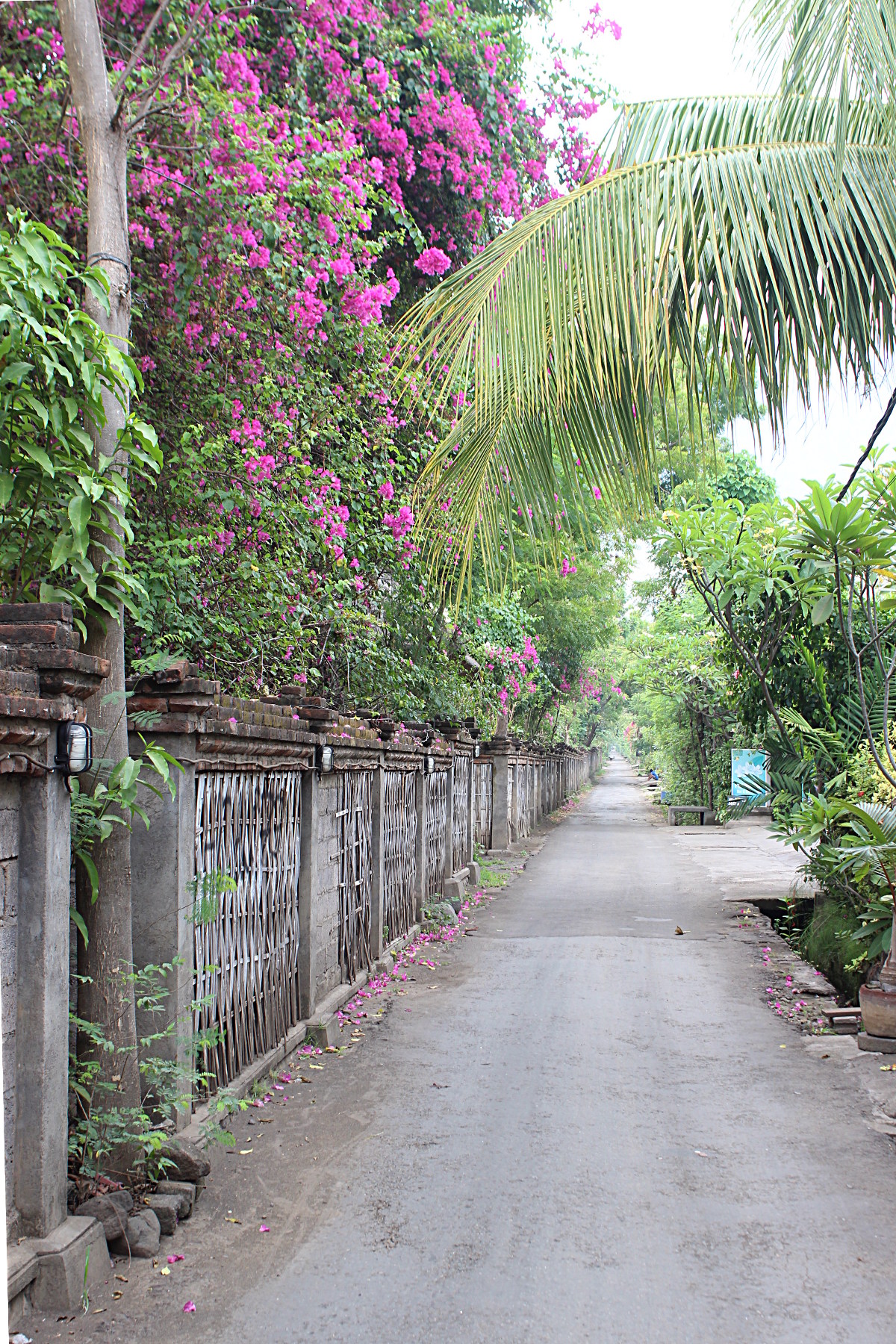 Many streets are decorated with flowers.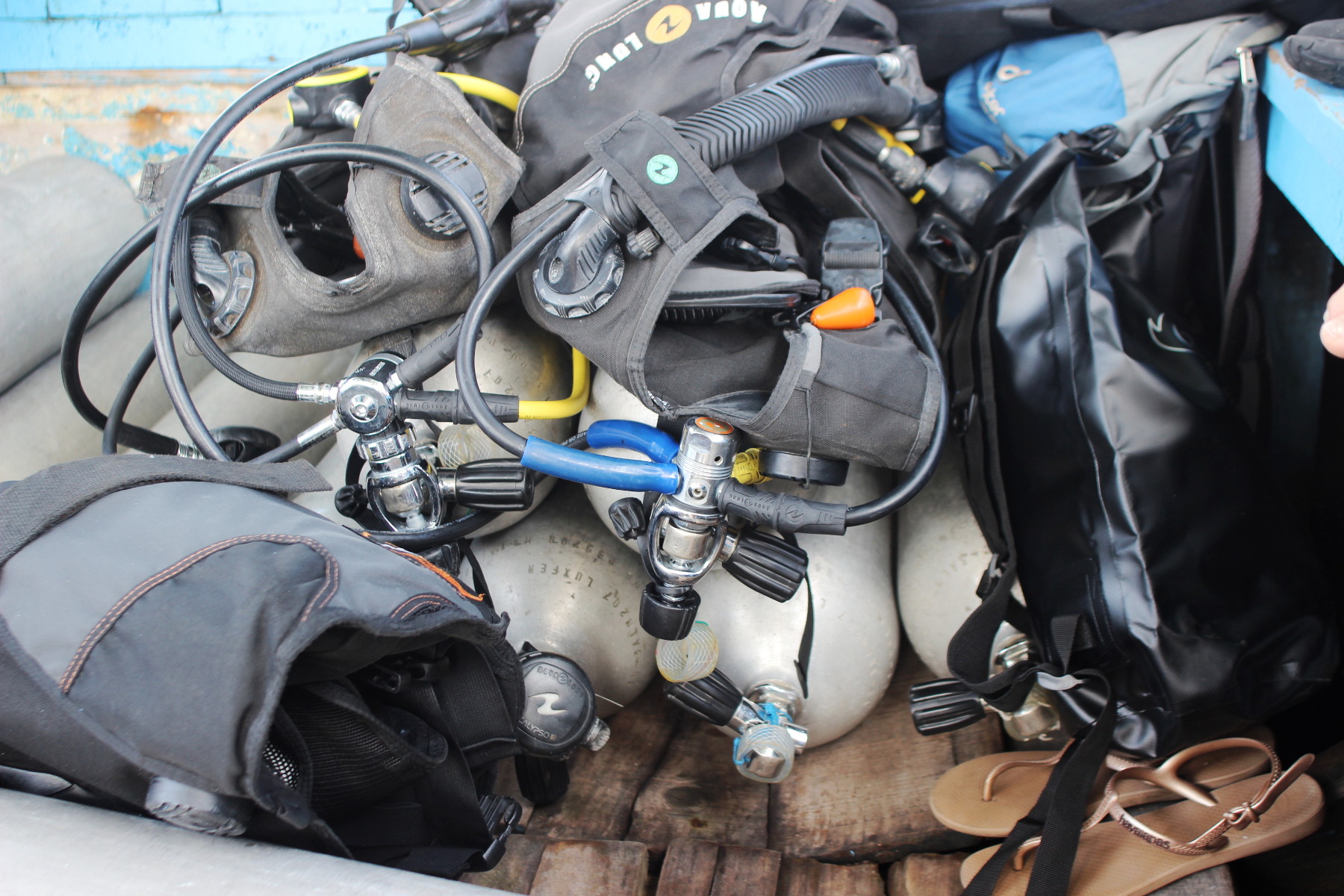 The diving equipment: tank, regulator and buoyancy compensator. This stuff is quite heavy but once in water, you don't feel it any more.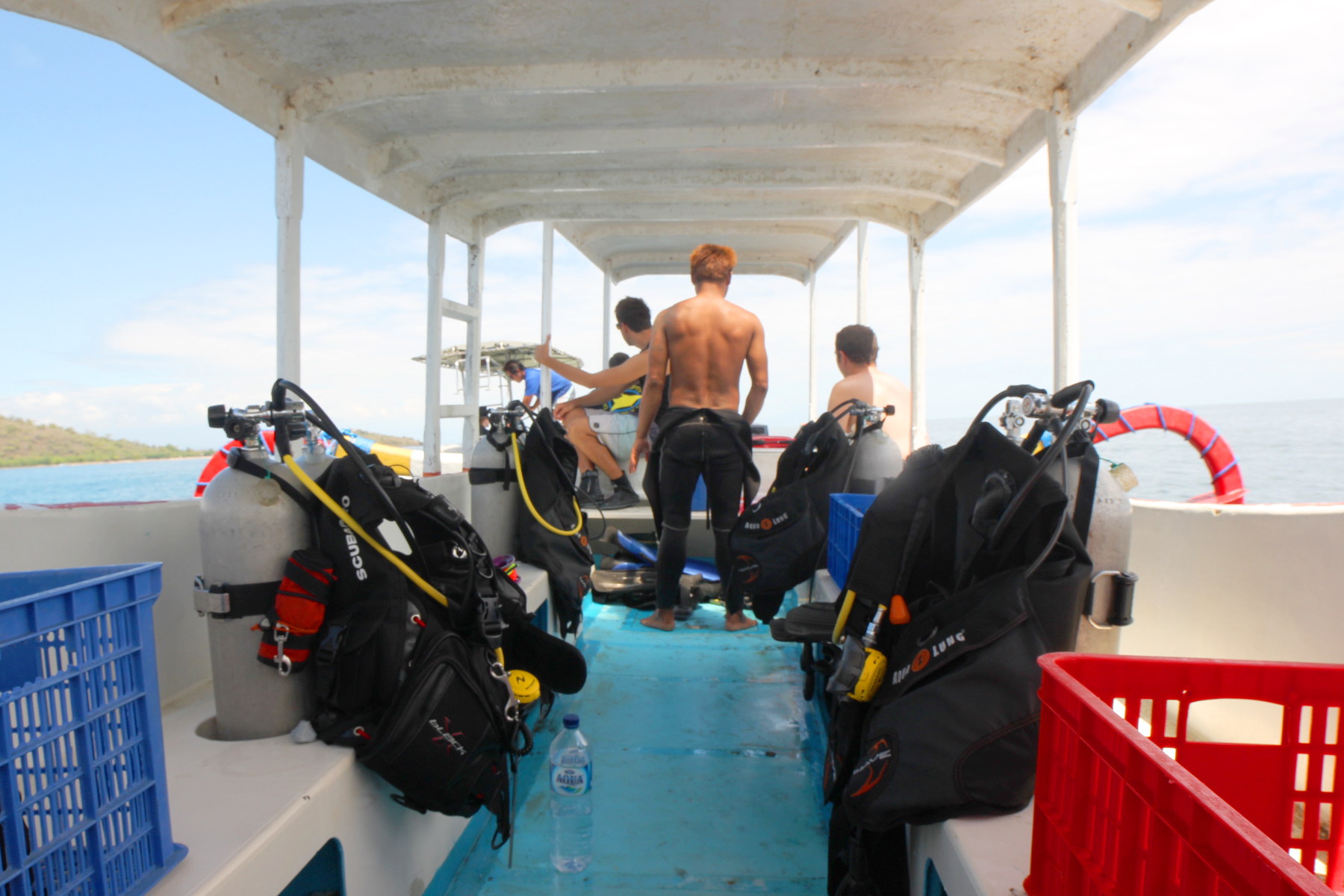 Divers are concentrating before jumping into the water.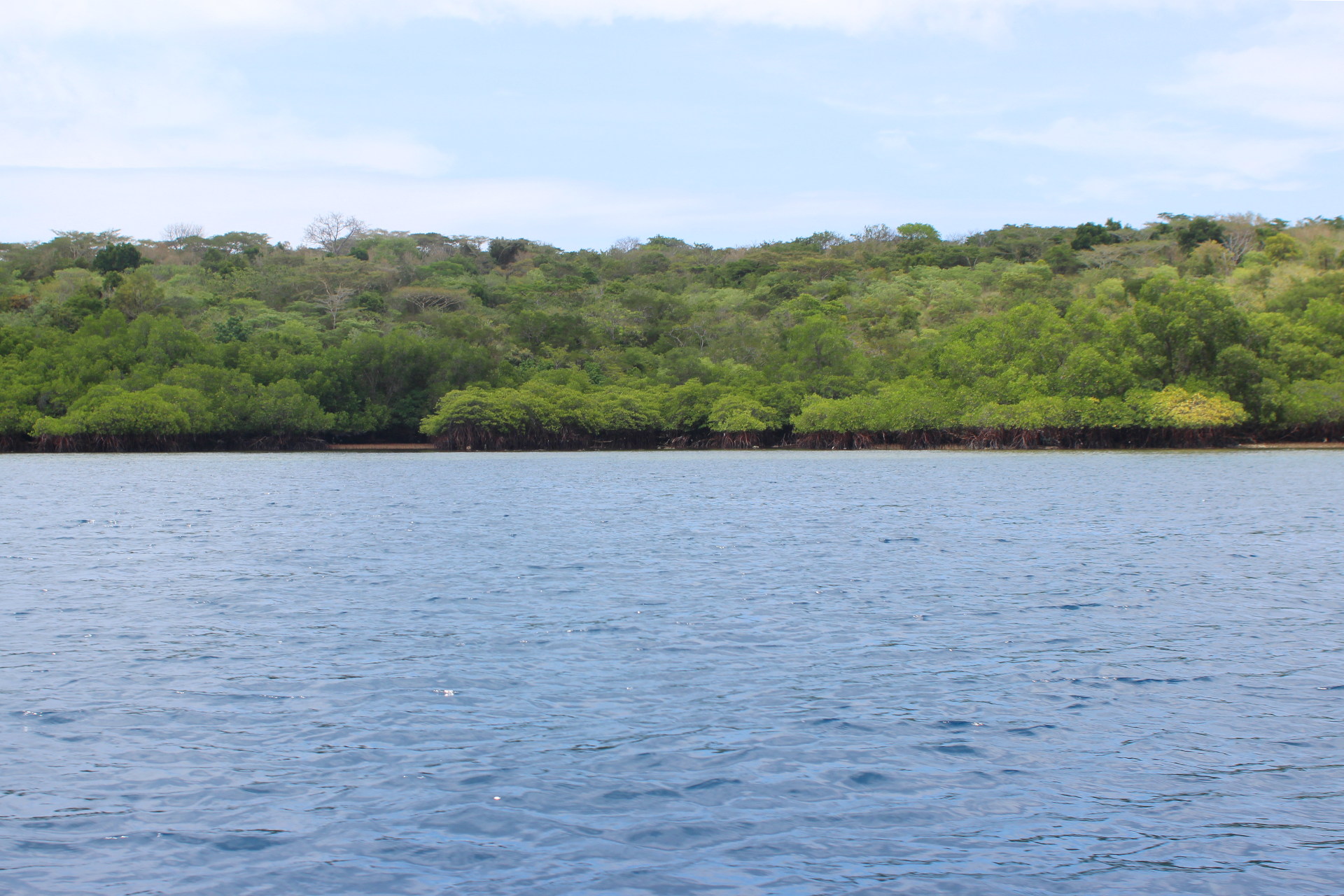 Menjangan park with its mangrove (tree that grows from the water).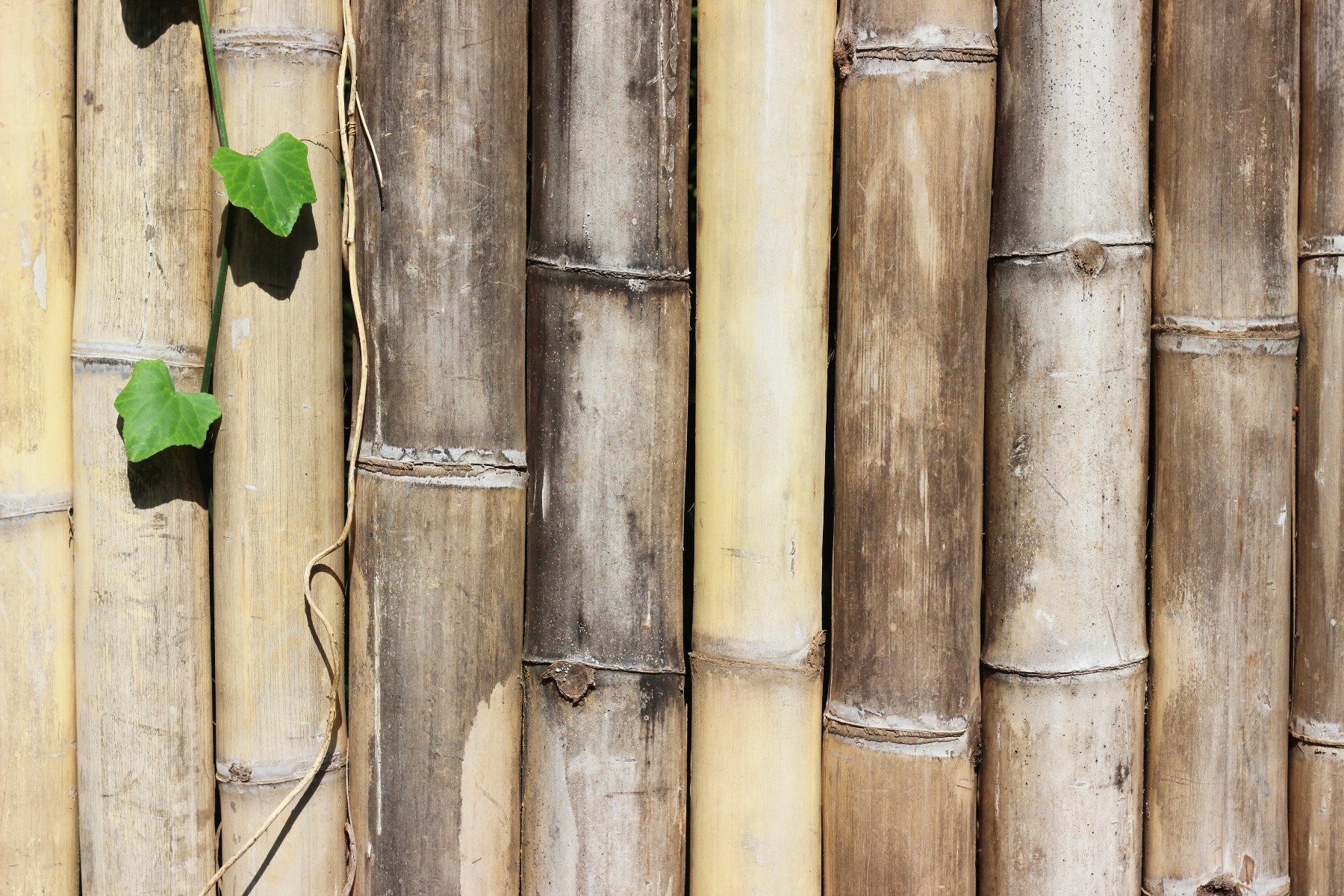 Overall, I stayed much longer than expected in this really nice village. There, I enjoyed the beach for the first time in Indonesia.
For my last night, I tried the local alcohol named Arrak. It's strong and tasty. Later people told me that it can be dangerous. Whatever, it was a good way to celebrate my certification!
After being fully rested, it was time to leave. So I headed to the famous Ubud, the cultural capital of Bali.