Ubud, The Culture of Bali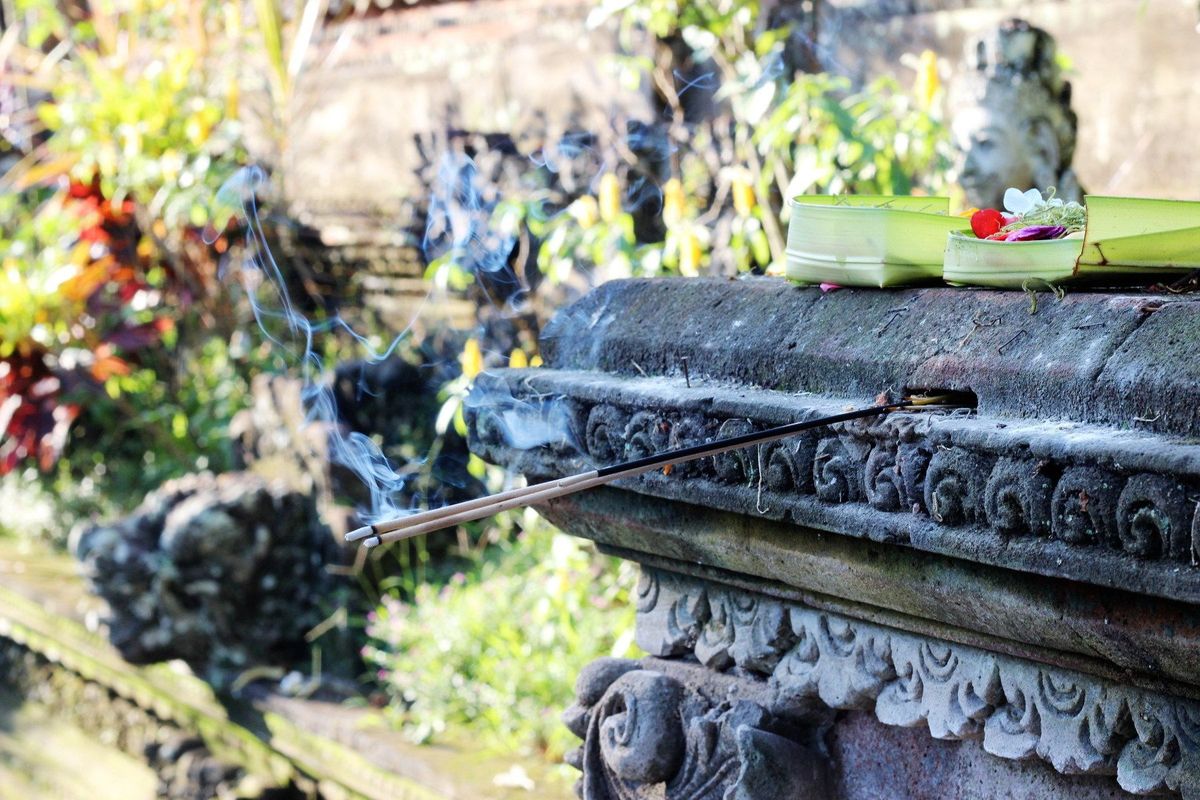 Ubud, despite the fact it has no beach, is the most popular place in Bali for tourists. It was mandatory for me to go there, skipping it would have been like not seeing the Tour Eiffel while visiting Paris.
Prior to reaching Ubud I did a tour to see the the main attraction in the north of Bali: waterfalls, temples, meditation retreats and hot springs. In the area surrounding the city there were more sceneries to see: the famous Monkey Forest, spectacular rice fields and volcanoes. Many agency propose activities like trekking and rafting.
The town itself is interesting too. It has a strong Balinese culture with in-town temples and shops selling clothes and sculptures from the local craftsmen. At night, locals propose traditional dancing shows. I like them because you can see how they influence modern dancing. After the show, you can enjoy one of the numerous good restaurants (if you don't mind eating only with tourists and pay three times the standard price in Indonesia).
Another particularity of the town is its spas and its resorts. If you have a big budget you can enjoy incredible hotels. For smaller pockets, like mine, you can at least enjoy a massage in one of their spa. They are really good to remove any pain from previous sport activity.
I was supposed to stay two days there, but due to some visa extension procedure, I stayed four days. It was the opportunity to relax. I found a nice homestay in the ricefields outside of town. I was far from the loud activity of the center and had the opportunity to make many walks in the rice fields.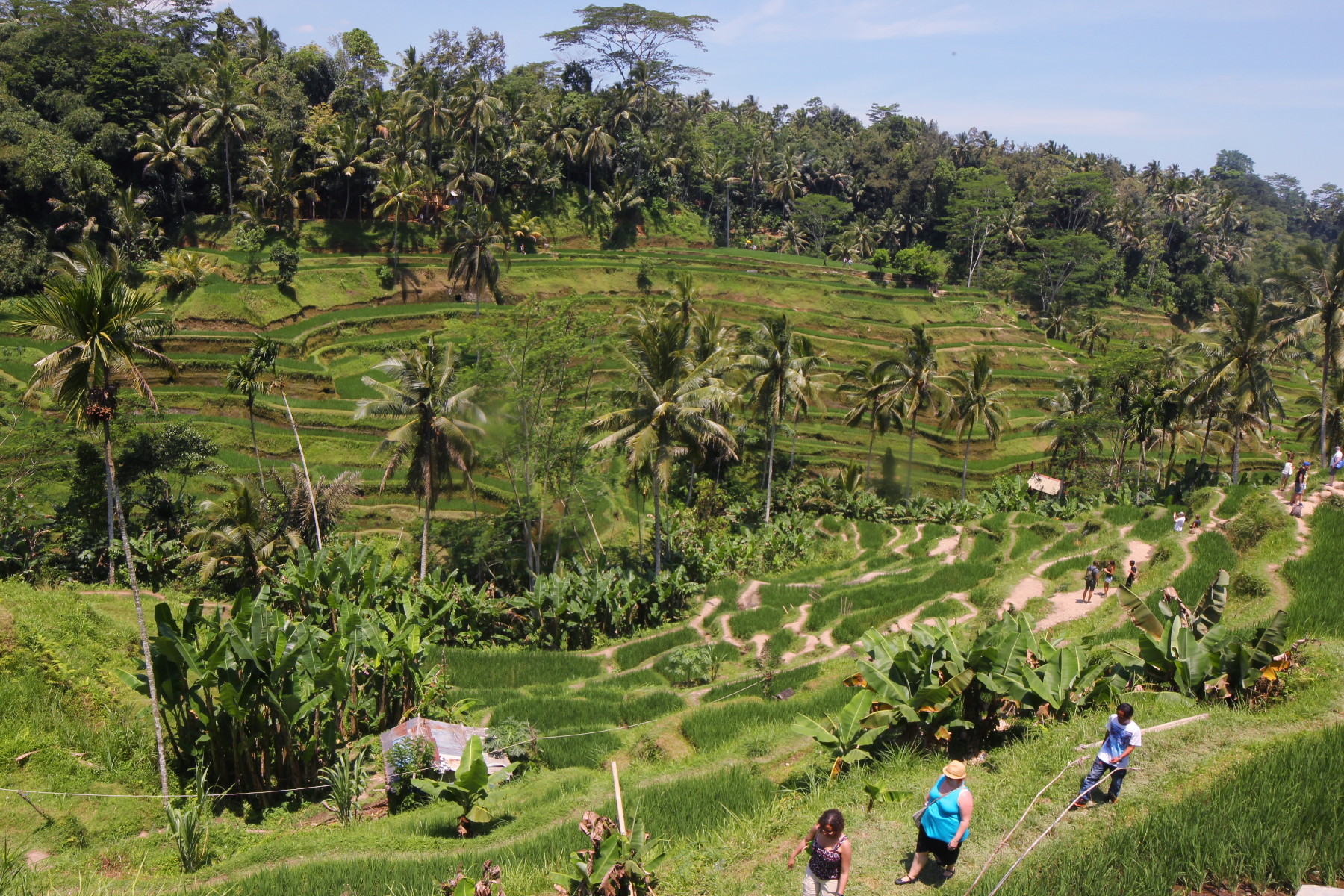 The ricefields from a village nearby.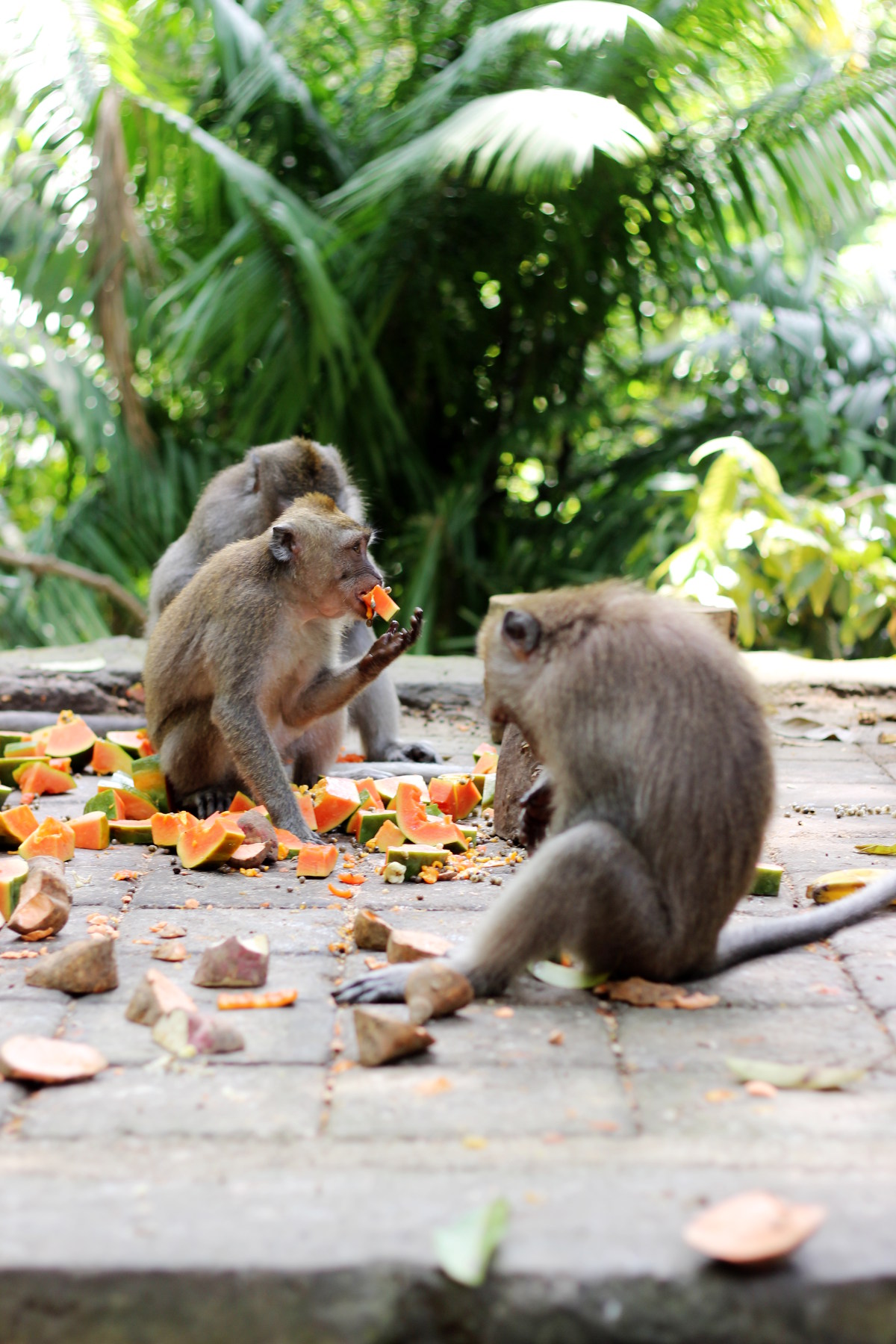 In the Monkey Forest you can see... monkeys! It's possible to play with them but they like to steal stuff from tourists.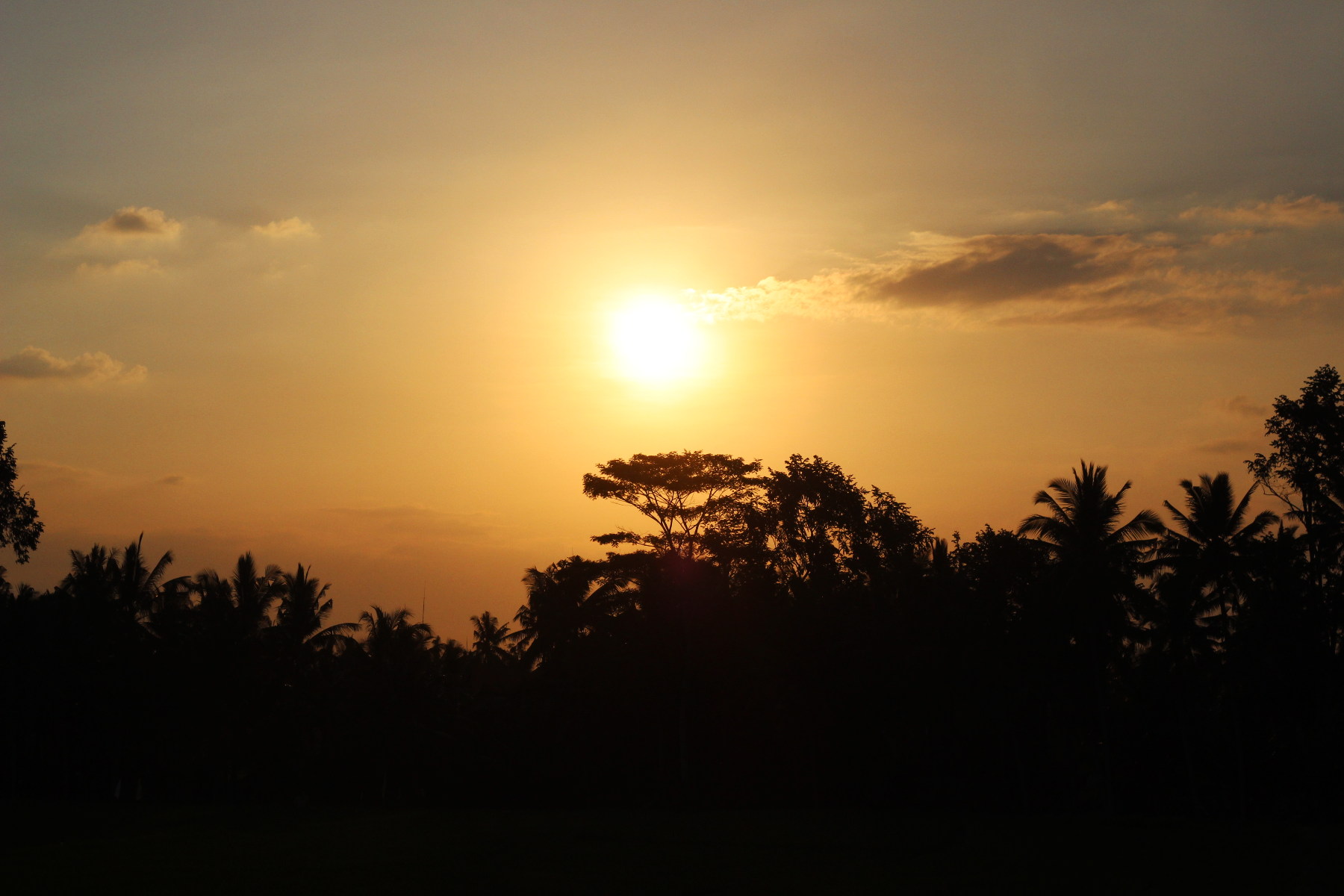 Sunset on the way back to my homestay (Kupu Kupu Bungalows).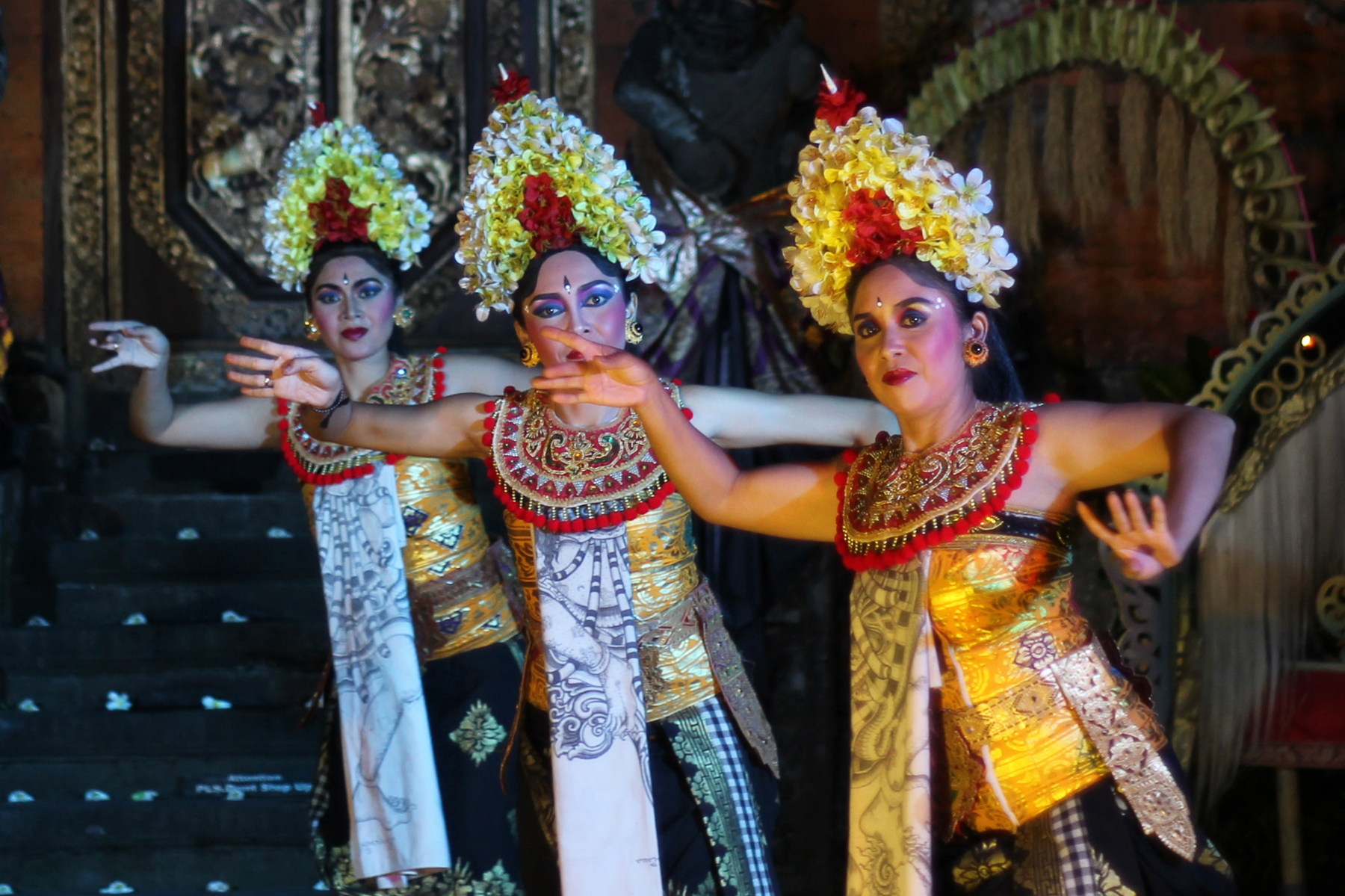 Traditional dancing called Legong of Mahabharata.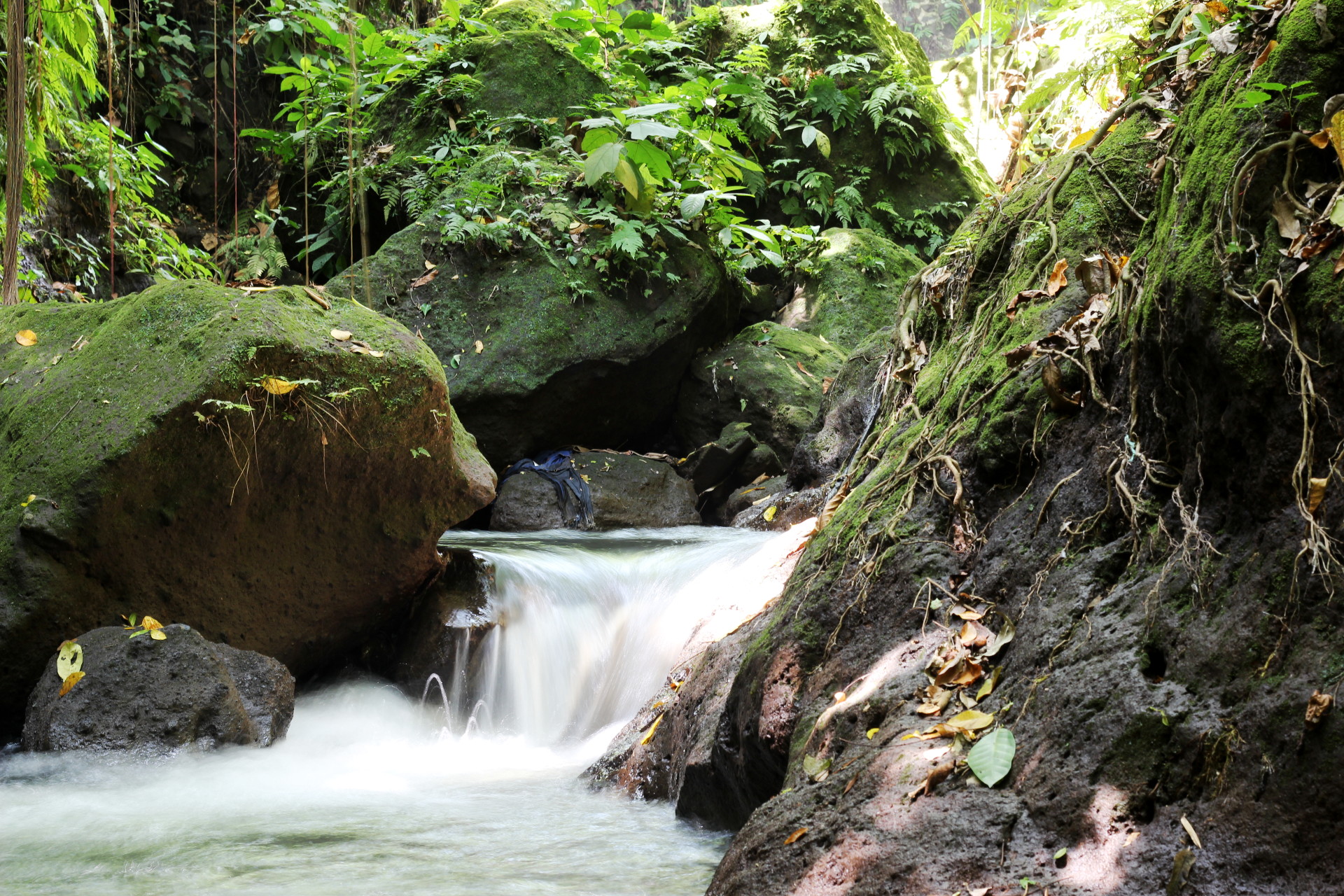 A small waterfall in Monkey forest.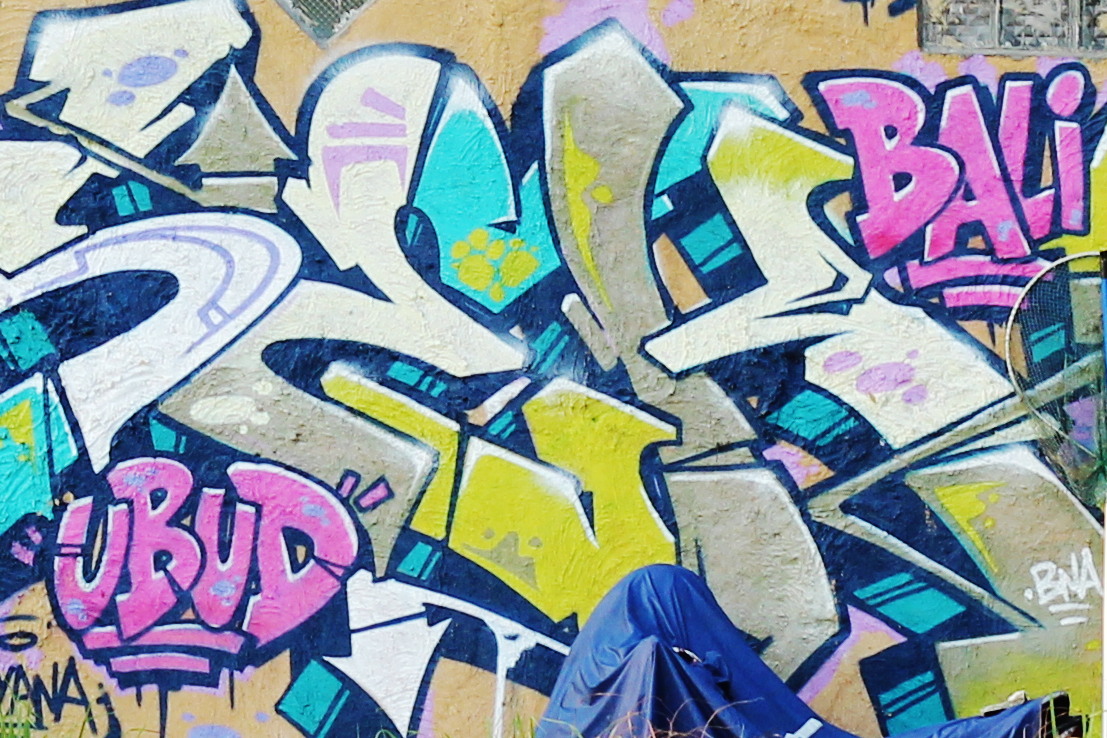 Another tourist magnet is the Babi Guling. A pork is fully roasted then served in different forms. I tried and have to admit it was very tasty.
Good food, good massages, warm weather, beautiful scenery... If Ubud was not so crowded of tourists it would be tempting to stay longer!
Between my two sessions in Ubud, I went to the Kuta area, a part of Bali that everyone encourage you to avoid. It made me curious and I headed directly to it.